Hello all! Logan here.
Today I would like to say hello! And welcome to my website. This site might not be much right now, but please do stay tuned, as in the next few days, I'll be updating with tons of new content! Isn't that cool? But, thanks for reading, and I'll see you all soon.

Powered by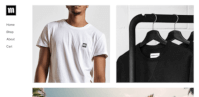 Create your own unique website with customizable templates.